5 Reasons to Surf in Halifax
Are you ready to embark on an unforgettable surfing adventure? Look no further than Halifax, the capital of Canada's ocean playground. Surfers from around the world have discovered the hidden gem of Halifax, drawn by its long coastline, stunning scenery, and uncrowded waves. Below are five compelling reasons why you should choose Halifax for their surfing experience.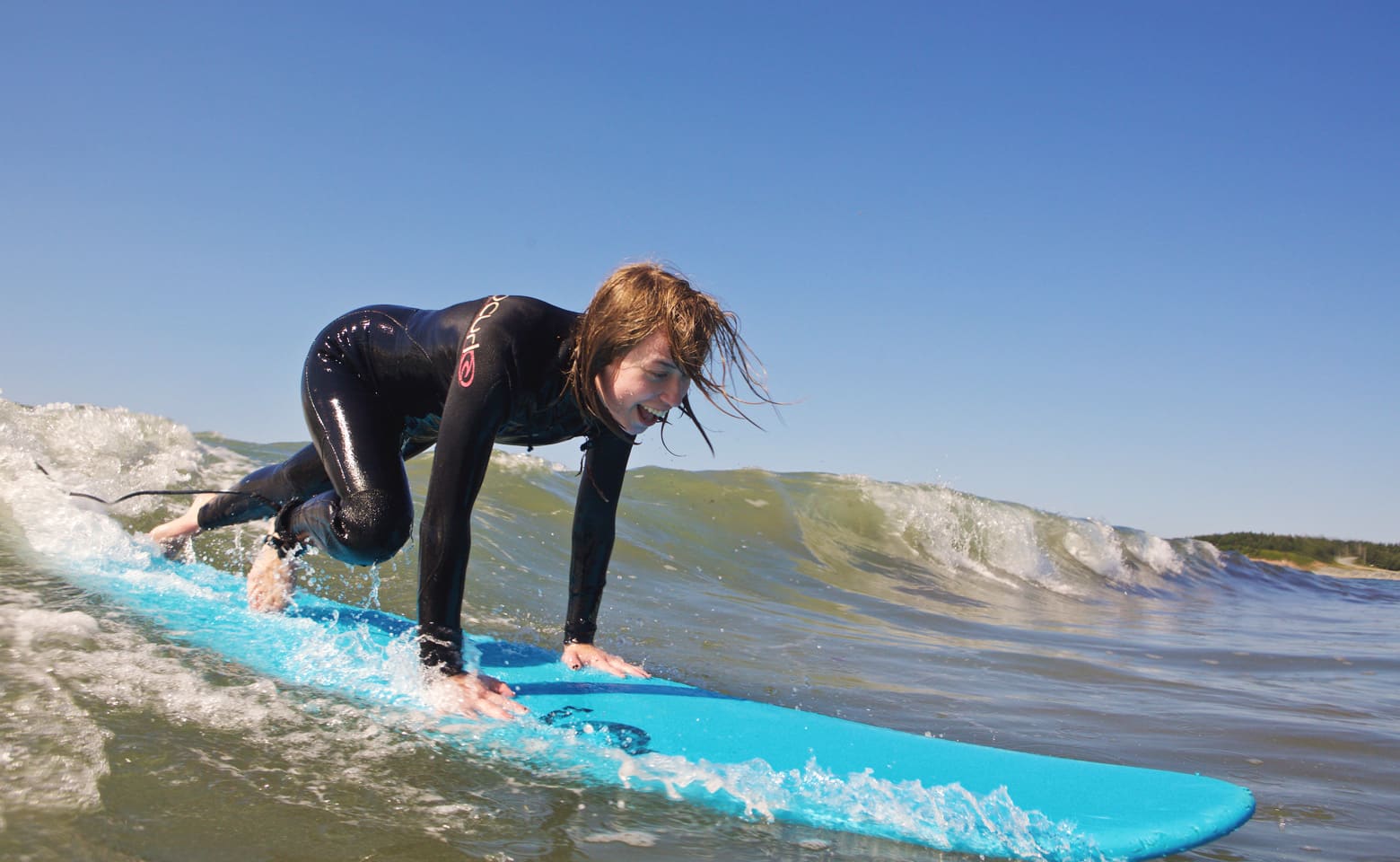 1. Lawrencetown Beach Provincial Park
Lawrencetown Beach is a well-known surf spot near Halifax, offering ideal conditions for both new and experienced surfers. Whether you're looking for a beach break or point breaks, Lawrencetown has it all. Additionally, the availability of surfboard rentals, gear, and lessons, as well as lifeguards during the summer months, make it a convenient and safe choice for surfers.
2. Ample Space for Surfing
While surfing has gained popularity worldwide, Halifax still offers relatively uncrowded surf spots compared to warmer destinations. If the well-known surf zones are crowded, you can easily explore nearby areas to find less crowded spots. This abundance of space allows for a more enjoyable surfing experience and the opportunity to have a spot all to yourself.
3. Vibrant Surf Community
Halifax's surf community, supported by organizations like the Surfing Association of Nova Scotia (SANS) and local businesses, has fostered a welcoming and positive surfing environment. The community continues to grow and provides opportunities for surfers to connect, learn, and support one another. The Nova Scotia Female Mentorship group specifically encourages female participation in surfing and provides a comfortable space for women to seek advice and meet fellow surfers.
4. Surprising Surf Destination
Nova Scotia's coastline, particularly around Halifax, has gained recognition as a cold-water surf destination. With its southeast-facing coastline, empty point-breaks, and the occasional influence of hurricanes and tropical storms, the region offers unique and world-class surfing opportunities. The presence of these weather systems can generate larger waves with favourable conditions for surfers.
5. Convenient Location
One of the standout advantages of surfing in Halifax is the ability to start your day with a surf session, even if you plan to be in downtown Halifax later on. Unlike other Canadian cities like Vancouver, where you need to embark on a weekend trip to reach the surf spots in Tofino, Halifax allows you to paddle out in the early morning and still make it back to the city by early morning or midday. This convenience allows you to enjoy the best of both worlds – surfing and city life.
Whether you're a beginner or an experienced surfer, Halifax offers a unique and exciting surfing experience with its beautiful coastline, supportive community, ample space, surprising surf conditions, and the opportunity to start your day with a surf session.